Family mainstreaming in public policies, administration and enterprises/organisations stood at the centre of a study seminar which brought together MASP project partners, public authorities, social economy, employer organisations, trade union representatives, university and civil society on 2 and 3 July 2019 in Trento (IT).
Participants agreed on work-life balance being an important factor which raises the attractiveness of a territory and contributes to local development. Therefore it  should not be considered 'just another part of welfare', but be translated into all policies.
The seminar was also the occasion to take a closer look at the Family Audit Certification of the Autonomous Province of Trento, its rationale, the actors involved and the experiences of certified entities such as the social cooperative Kaleidoscopio, Bruno Kessler Foundation or the Union of Public Organisations for Adult Health Care in Trentino.
The testimony of Family Audit certified entities, together with the Family District model, showed, amongst other aspects, the great potential for a change of culture and for cooperation in various domains that might emerge from a strong policy and multi-stakeholder partnerships around work-life balance.
The workshop included a steering committee during which MASP partners discussed ongoing activities, among them the preparation of interviews with unemployed (future) mothers or the collection of best practices in the promotion of work-life balance by enterprises and public authorities.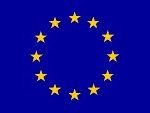 This publication has received financial support from the European Union Programme for Employment and Social Innovation "EaSI" (2014- 2020).
The information, documentation and figures in this document are under the sole responsibility of the author and do not necessarily reflect the views of the European Commission. The European Commission is not liable for any use that may be made of the information contained herein.